Shopping Cart
Your Cart is Empty
There was an error with PayPal
Click here to try again
Thank you for your business!
You should be receiving an order confirmation from Paypal shortly.
Exit Shopping Cart
The F​ire Within Acupuncture & Wellness

Sky above me, Earth below me, Fire within me

| | |
| --- | --- |
| Posted by Tanya on March 13, 2015 at 6:55 PM | |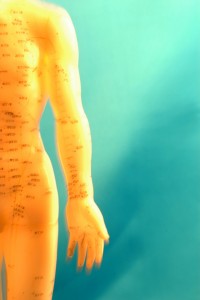 These 8 Amazing Athletes Use Acupuncture
1. Vincenzo Nibali recently won the Tour de France, perhaps one of the toughest athletic competitions in the world. During the arduous 3 week race he was treated with acupuncture twice daily. Eddy De Smedt L.Ac., a Belgian acupuncturist treated Vincenzo and all the cyclists on Team Astana. His treatments focused on assisting the racers with pain relief, quick recovery, and rest.
2. Pittsburgh Pirates Pitcher A.J. Burnett considers acupuncture vital to his health. In 2009 he negotiated acupuncture into his contract with the New York Yankees. He was quoted saying "I believe in it," "There's no doubt in my mind that I think it's helped."
3. Green Bay Packers Quarterback Aaron Rodgers – I know the Packers loss was a devastating one, but not for lack of using every tool in the tool box to get game ready. Rodgers used acupuncture to help treat his injured calf. In a quote from ESPN, he said, "I've got to give a lot of credit to our training staff. They spent a lot of hours with me this week. They did a great job of getting me ready. My acupuncturist as well. She really helps."
4. NBA Houston Rockets star forward Chandler Parsons used acupuncture to treat chronic back pain.
5. Famous former NBA forward Grant Hill received acupuncture to help his legs and boost his energy. Grant Hill said "it doesn't hurt .. they treat the whole body .. they look for the cause of the problem and fix that.".
6. Wang Qun an Olympic swimmer from China used cupping to prepare for her race at the 2008 Bejing Olympics.
7. Kobe Bryant – On 1/5/13 the NBA superstar took to twitter and posted a picture of his leg with acupuncture needles in it along with the tweet "Acupuncture therapy. Whatever it takes #mambatweets" I am not a big fan of Kobe but I am always happy to see Chinese Medicine getting good press.
8. Fullback, Tony Richardson – Richardson, considered on of the best fullbacks in NFL history had a distinguished career with the Vikings, Chiefs and Jets. He successfully used acupuncture for injuries and credited his acupuncturist for his quick healing time.
Acupuncture and Chinese Medicine has a very very long history of effectively treating pain and speeding the recovery process. Even conservative organizations like the Canadian Army are using acupuncture to treat chronic pain and PTSD in injured soldiers. Acupuncture benefits for athletes include: pain relief, faster recovery, improved circulation, muscle relaxation, better sleep and improved energy. Like many others, and for the same reasons, athletes are fans of acupuncture and the other treatments offered by Traditional Chinese Medicine as a way to treat injuries and a multitude of other health concerns.
Categories: TCM (Traditional Chinese Medicine)
/