Shopping Cart
Your Cart is Empty
There was an error with PayPal
Click here to try again
Thank you for your business!
You should be receiving an order confirmation from Paypal shortly.
Exit Shopping Cart
The F​ire Within Acupuncture & Wellness

Sky above me, Earth below me, Fire within me

| | |
| --- | --- |
| Posted by Tanya on July 17, 2013 at 6:45 PM | |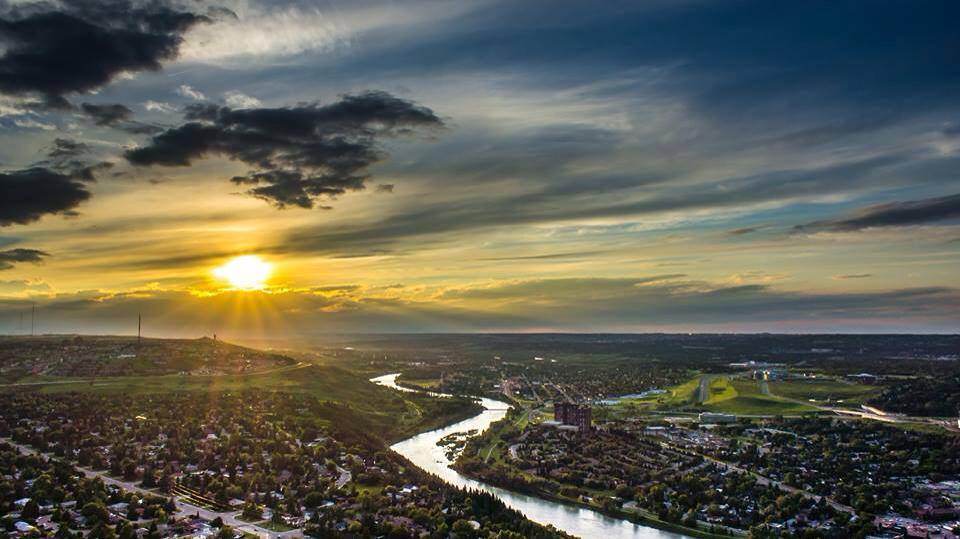 In two short weeks, a city has endured a disaster beyond what I thought I'd ever see in this lifetime. Many Calgarians pulled together and made it through...together
Volunteering in our city was at an all time high, many organizing their own grassroots clean up teams, businesses packed up supplies and services, and headed down to the affected areas donating their time and profession - the point in all this? A heroic city full of self-sacrificing individuals came together as a community in support of those who were affected by the devastating Alberta floods. How very powerful and profound.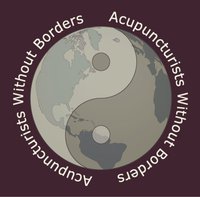 Acupuncturists Without Borders (AWB), an organization on a mission to provide immediate relief and recovery acupuncture services to global communities that are in crisis from disaster or human conflict. AWB also seeks to provide training and services to global communities that promote and sustain local self-directed, self-sufficient, proactive and long-term recovery, rebuilding and trauma (including PTSD) resolution.
Acupuncturists Without Borders has helped more than 20,000 people recover after Hurricane Katrina, the Iowa floods, the California wildfires, the Boulder wildfires, the shootings in Tucson, Arizona in January 2011, the earthquake in New Zealand in February 2011, and in recent work with traumatized populations in Nepal, Ecuador, Mongolia, and Haiti.
AWB arrived in Alberta June 2013, with a few separate venues within Calgary, and 2 other efforts for mobile acupuncture in High River and many surrounding areas  - which has enabled AWB to treat over 100 people the first week of its set up, and currently has treated well over 300+ individuals and families since. The call to help has been extremely beneficial.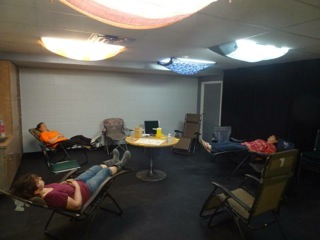 The community acupuncture method that we use is well-suited to conditions faced in a disaster or after traumatic events. We can set up our treatments almost anywhere and we can immediately treat large groups of people.
"Treatments last from 30-60 minutes with people receiving treatment while sitting in a chair fully clothed. Under the NADA protocol needles go on the ears. The treatments done by AWB acupuncturists are effective for helping people facing enormous stress, anger, frustration, depression, fatigue and other emotional and physical pain.
The therapeutic effects happen quickly and can last a long time. These simple acupuncture treatments can have a transformative effect without requiring the traumatized client to talk.
Done in groups, community acupuncture can help break the isolation often felt after traumatic events. Even those who resist traditional treatment for Acute Stress Disorder and Post Traumatic Stress Disorder (PTSD)are often willing receive acupuncture. Treatments support rebuilding strength and resiliency, essential for the recovery process. Acupuncture treatments have a calming effect and help those struggling with anger, hostility and frustration.
Our treatments are free and available to all who need them. We are committed to helping the primary survivors of traumatic events, as well as emergency responders, relief workers and others affected by the emergency."
http://www.acuwithoutborders.org
Acupuncturists Without Borders plan is to remain in these affected areas until there is no longer a need. If you would like Free acupuncture in Bowness, come on down to the Bowness Community Association! Registered Acupuncturists are available for your free treatment and to help you destress Monday, and Tuesdays from 5:00 -8:00pm.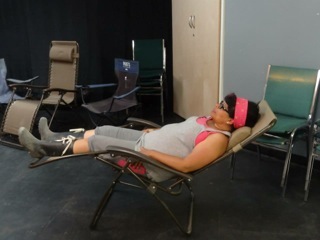 Bowness Community Centre - Calgary, AB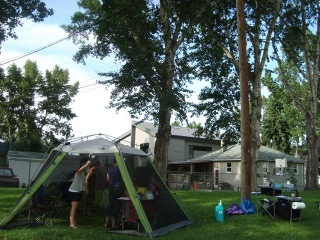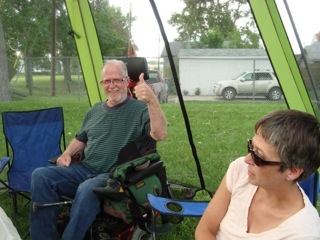 Tenting in Inglewood - Calgary, AB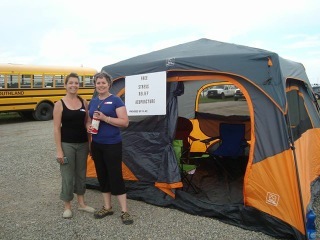 Rodeo Grounds - High River, AB
We all have areas of expertise that can be utilitzed in unprecidented disaster or tragedy. In the comments below, please share when your talent was called upon?
References
This article was written using the following sources:
1. http://www.acuwithoutborders.org
2. https://www.facebook.com/CalgaryFloodAcupunctureReliefProject" target="_blank">http://www.facebook.com/CalgaryFloodAcupunctureReliefProject
Categories: None
/